Fill out the inquiry form below for a free consultation, or call us directly at 888-538-8187 to speak with an employment lawyer. Most replies are within twenty-four hours. Restrictions apply.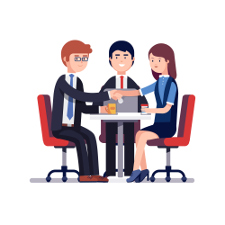 With offices in San Jose, Los Angeles, and Irvine, we strive to provide maximum convenience to California workers that have had adverse action taken against them by their employers. We understand that it can be intimidating talking to a lawyer. That's why we provide a free no-obligation consultation to individuals over the phone.
These case reviews are entirely confidential, and if we can help, we will. Typically if your case is a good fit for us, we will take the matter on a contingency fee basis. This means you do not pay us attorney fees on an hourly basis. Instead, we receive a percentage of the recovery if we win. If we don't win, then you do not owe us any attorney fees. We have found this to be the ideal arrangement for folks that are concerned about legal costs and expenses piling up.
Additionally, given the daily time constraints most individuals have, the last thing they want to do is spend time away from their family to meet with an attorney. That's why we go out of our way to ensure that you do not waste time in our office unless it is absolutely necessary. We do this by providing personal cell phone numbers for text messaging, emailing and mailing most documents necessary for litigation, and helping our clients download PDF scan apps so they can send us required documentation through their iPhone or Android devices.
If you are interested in talking to us, just call us toll-free at 888-538-8187, or fill out the inquiry form above.